Schedule 2 hour workshop specialized for you group of kiddos!
Email Emily at twirlyskirts @ gmail . com

Fling, Scrape, Drip: Abstract Painting for Creative Kids
Have fun playing with art supplies to create paintings and learn a foundation you can build on for years to come. In this class we will look at the world around us, but we will make unique images. We will look at still life, landscape, and portrait to help us learn about color, paint handling, and design. Use brushes and palette knives as well as unconventional tools to move paint around. Learn about famous artists. Use your eyes, hands, & imagination. Most importantly have fun!
MASTER-INSPIRED WORKSHOPS FOR KIDS
Wassily Kandinsky: Circles
Use paint, fabric, paper, and mixed media to take Kandinsky's circles to the next level. Learn about color and shape as you experiment with different techniques inside a familiar design.
Paul Klee: Cityscapes
Use collage and watercolor to create your very own geometric city-scape. Learn sensitive color mixing with paint on paper. Cut out shapes and build your skyline.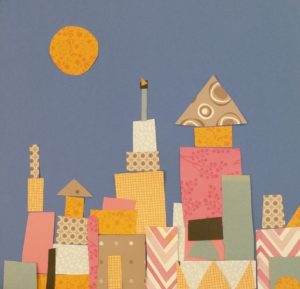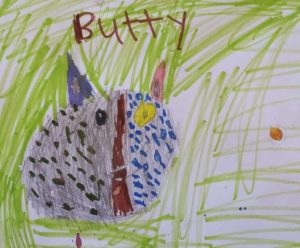 Paul Klee: Cats
Use paint, pastels and collage to create a kitty cat with a bird on its head. Use Paul Klee's cat and bird as inspiration. Practice color mixing and experiment with color combinations and textures.
Gustav Klimt: Trees of Life
Inspired by the masterwork of Gustav Klimt, students will use metallic paint, oil pastels and collaged papers to create a beautiful and unique Tree of Life. Be inspired by the decadent and colorful details of Klimt's paintings and let your unique inner life force sparkle forth onto the page.
Henri Matisse: Fauve Portraits and Landscapes
Do people tell you that the sky is blue, the grass is green, and skin is peach and brown? Well the French artist, known as the Fauves, or Wild Beasts, say NO WAY! You pick the colors. Green noses, purple grass, blue cats are all allowed! Have fun and get silly with arbitrary color.
Pablo Picasso: Crazy Collage Faces
This workshop requires lots of laughter and out of box thinking while making crazy faces. We will paint and collage to create a series of distorted portraits. Bring lots of imagination and let the faces appear. Then as a group we will come up with creative names for the personalities that emerge.