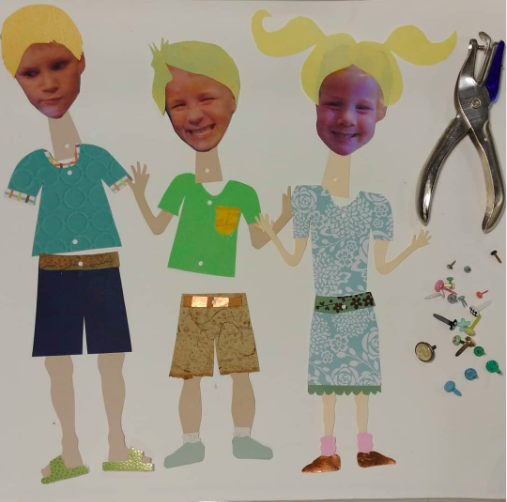 Start with a portrait of your face, then cut out body parts, clothing and accesories from decorative papers. dont have a pic? No problem. You'll just design a head, also. Then use fancy brads to connect all the pieces to create your one-of-a kind dancin' doll.
2 hour workshop
Max 15 students
$200 + travel (70¢/mile)
Students should bring photo of self and/or family & friends. The rest of the materials are included.
This can be tailored for all ages. Students under 6 must have grown-up helpers.
Email to schedule: EEArtEd @ gmail . com